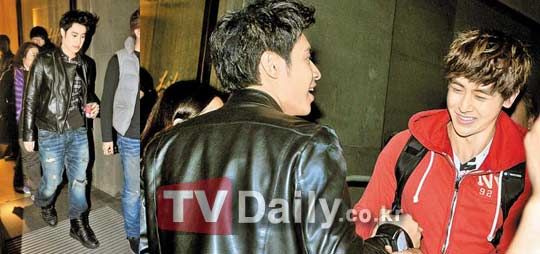 QUOTE
2PM's Nichkhun has left for China to support Wilber Pan's upcoming music video.
Many were surprised by the friendship between the K-pop star and the Taiwanese singer. But as one Chinese report revealed, "The two already met each other through an old concert, which is why Nichkhun will be appearing in his music video. They met through the introduction of agencies and music production companies."
Nichkhun isn't the first Korean star he's collaborated with; Pan had previously worked with female Korean stars Lee Da Hae and Lee Hyori.
Reportedly, Wilber Pan worked 60 hours straight without any sleep in order to prepare for his Chinese showcase and MV shoot. We can't wait to see what the two have come up with!
Here are a couple of Wilber Pan's MVs to give ya idea~
Will Pan - Master
Wilber Pan ft. Lee Hyori - As Long As I Love You
CREDIT: TVDAILY (SOURCE) ; VITALSIGN@ALLKPOP, dkpopnews.net