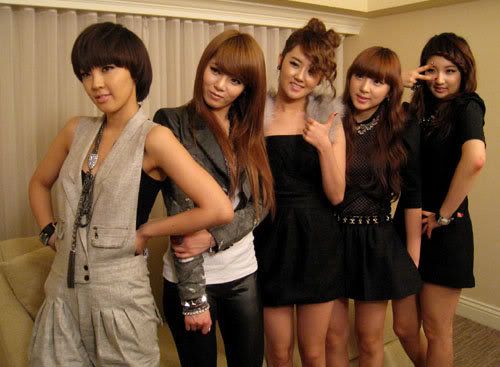 South Korean groups
4Minute
and
2PM
arrived in
Taiwan
last
January 22, 2011
at
11 AM
for the concert that they will have to attend together with other popular KPOP Idol groups such as
Super Junior, Beast and MBLAQ.
4Minute's girls were spotted wearing dark sunglasses and appeared "expressionless" according to news reporters. This created some issues from the public, most especially when Gayoon made an "annoyed" look on the cameraman and suddenly, when 4Minute's manager tried to cover the video camera to stop the man from taking closer shots of the girls.
Several reports were already made with regards to this issue; however, several Taiwanese 4Nias are trying to clear the issue by saying:
"Reporters are liars! They're wearing sunglasses because it's part of their fashion? Don't they know what fashion is?"
"I hate it when reporters change what has really happened on a situation."
Here's one of the many news reports that talked about it:
Meanwhile, 4Minute and 2pm who arrived at the
Chinese Television Building
at 5pm and 6pm respectively for their on-site signature sessions limited to only 200 fans.
Source:
Baidu Tieba
, dkpopnews
Reporting + Editing:
ashleylovesasia@4-minute.com
Translating:
snowyICEgun@4-minute.com